Portrait: Bronz Repair Sunkissed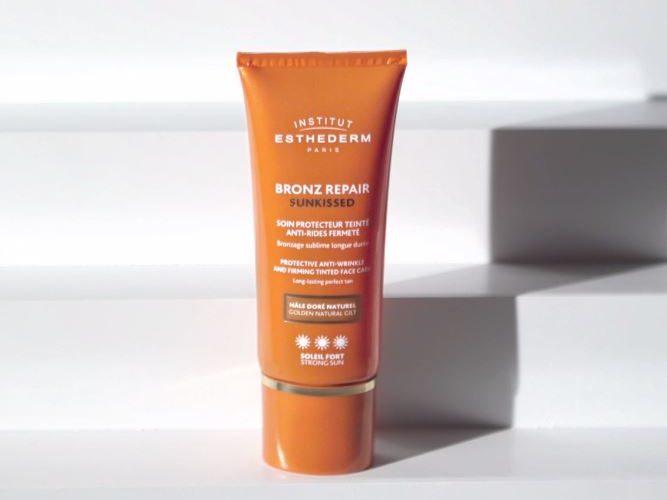 BRONZ REPAIR SUNKISSED SECRETS
The inclusive sun care with sun powder effect to adopt all summer!
In the city as on the beach, it is the caring gesture to adopt from the first beautiful days, for a natural golden result and an immediate radiance
BRONZ REPAIR SUNKISSED repairing active ingredients are as powerful and as concentrated as in an anti-wrinkle treatment: repair and protection of dermal support fibers, revival of collagen synthesis and hyaluronic acid which deteriorate with age and UV exposure. Its triple cellular protection formula (antioxidant, anti-inflammatory and protection DNA) protects the skin in continuous oxidative aggressions of the sun.
The sun protection is guaranteed thanks to a UVA filtration as intense as the UVB filtration.
Tanning is optimized, faster and more intense.
Active hydration of the skin is ensured thanks to the Cellular Water contained in this treatment: an antioxidant water, biomimetic of the water of the skin
A high hydration comfort texture with an ultra-natural golden tan finish
Its creamy texture is enriched with silica microbeads, soft focus pigments and golden pearls. Cheery on the top: a care cream formula, non-comedogenic.
Instantly, a sublime, unified complexion
Its universal golden color smoothes wrinkles, blurs fine lines and diffuses the light thanks to sunny pigments selected for a bare skin result, without effect material *
* Colorimetric test performed on 10 women aged 29 to 68 years, with pigment spots in the face and phototype II, III and IV.